Traditional Bolognese Tortellini in Brodo
Handmade Tortellini stuffed with Prosciutto Cotto. Brodo di Maiali. Foraged Herbs and Flowers.
Savory Pastries
Handmade Dijon Mustard Puff Pastry Sausage Rolls. Fall Vegetable and Goat Cheese Quiches. Caramelized Onion and Cheddar Scones served with Smoky Bacon Butter.
Corn Empanadas
Housemade Corn Empanadas stuffed with Mole Spiced Winter Squash. Served with our Low and Slow Mole Sauce. Topped with a Cabbage and Pickled Red Onion Slaw, Toasted Pepitas, and Queso Fresco.
Sea Scallops in Broth
Seared sea scallops. White wine and chicken broth. Lemon slices. Fresh chives.
Crispy Skin Roasted Salmon
Roasted and Raw Fennels. Everything Spiced Risotto. Blood Orange Beurre Blanc. Fried Shallots.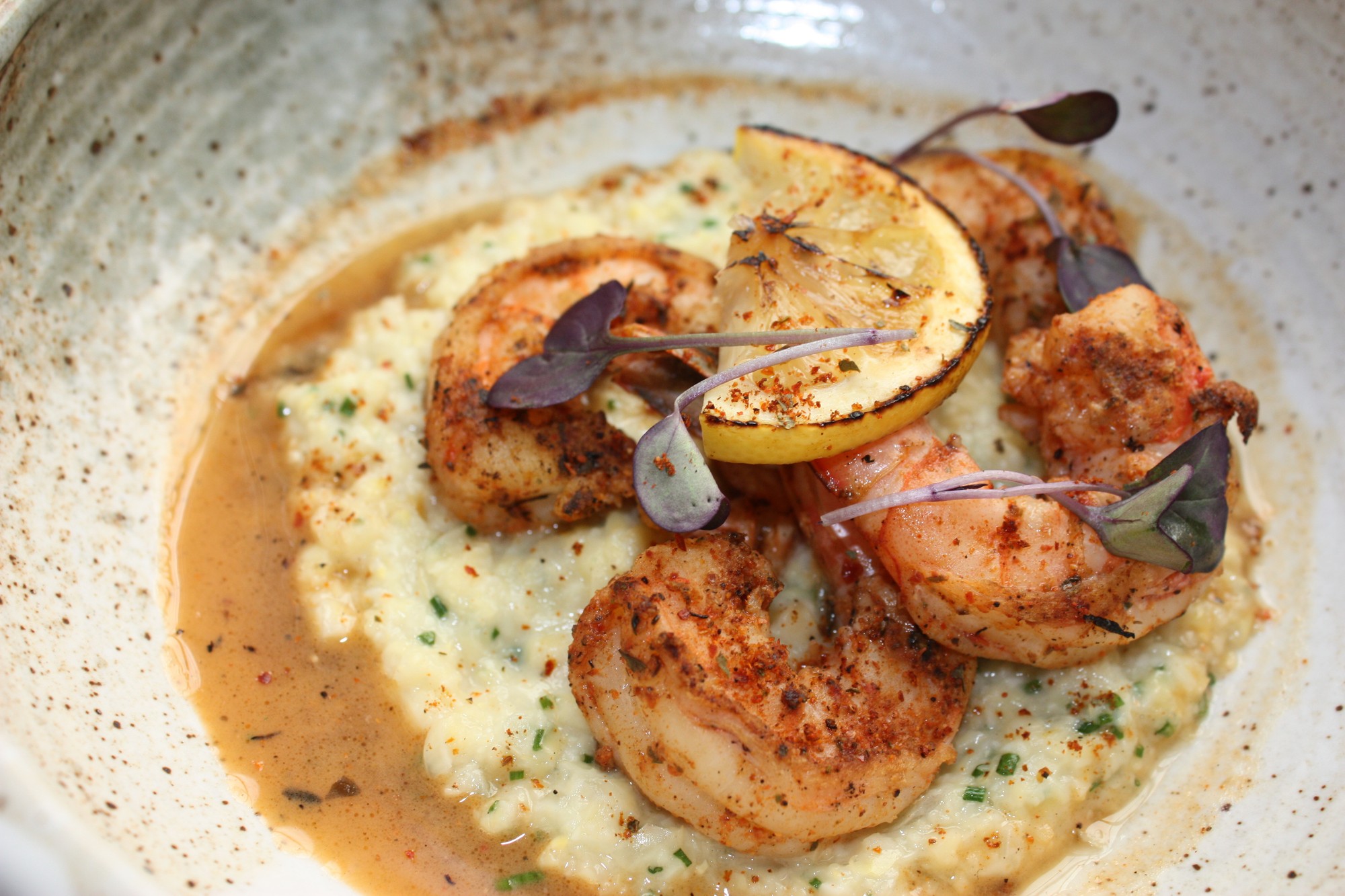 "Shrimp n Grits"
Wild Gulf Prawns. Tierra Farms Corn "Grits". Shrimp Consume. House-made "Ole Bay" Spice.
Finger Sandwiches
Croque Monsieur. Llana Seco Black Forest Ham. Bechamel. Our Herbe d Provence Sourdough. Gruyere
Roasted Artichoke Hearts, Sundried Tomato Pesto, Herb Riccotta, Lemon.
Victoria Sandwiches. Vanilla-Bean Buttercream. Summer Pluot Jam.
Walnut Muhammara Swirled Babka
Handmade Flaky Babka turned savory with our Walnut and Pepper Muhammara.
Saag Paneer
Local Winter Greens Saag Paneer. Housemade Paneer.
House Blended Teas and Tisanes
Fair Trade Lavendar Assam Tea
Earl Grey with Bergamonte Orange Peels and Cardamum
Vanilla Bean Rooibos Tea with Allspice and Currants
Organic Peppermint and Lemon Balm Tisane
Fried Green Tomatoes
Tierra Farms Heirloom Cornmeal Crusted Green Tomatoes. Tomato Pickles. Llana Seco Bacon. Dill Green Goddess. Baby Lettuce. Bacon-Fat Cornbread.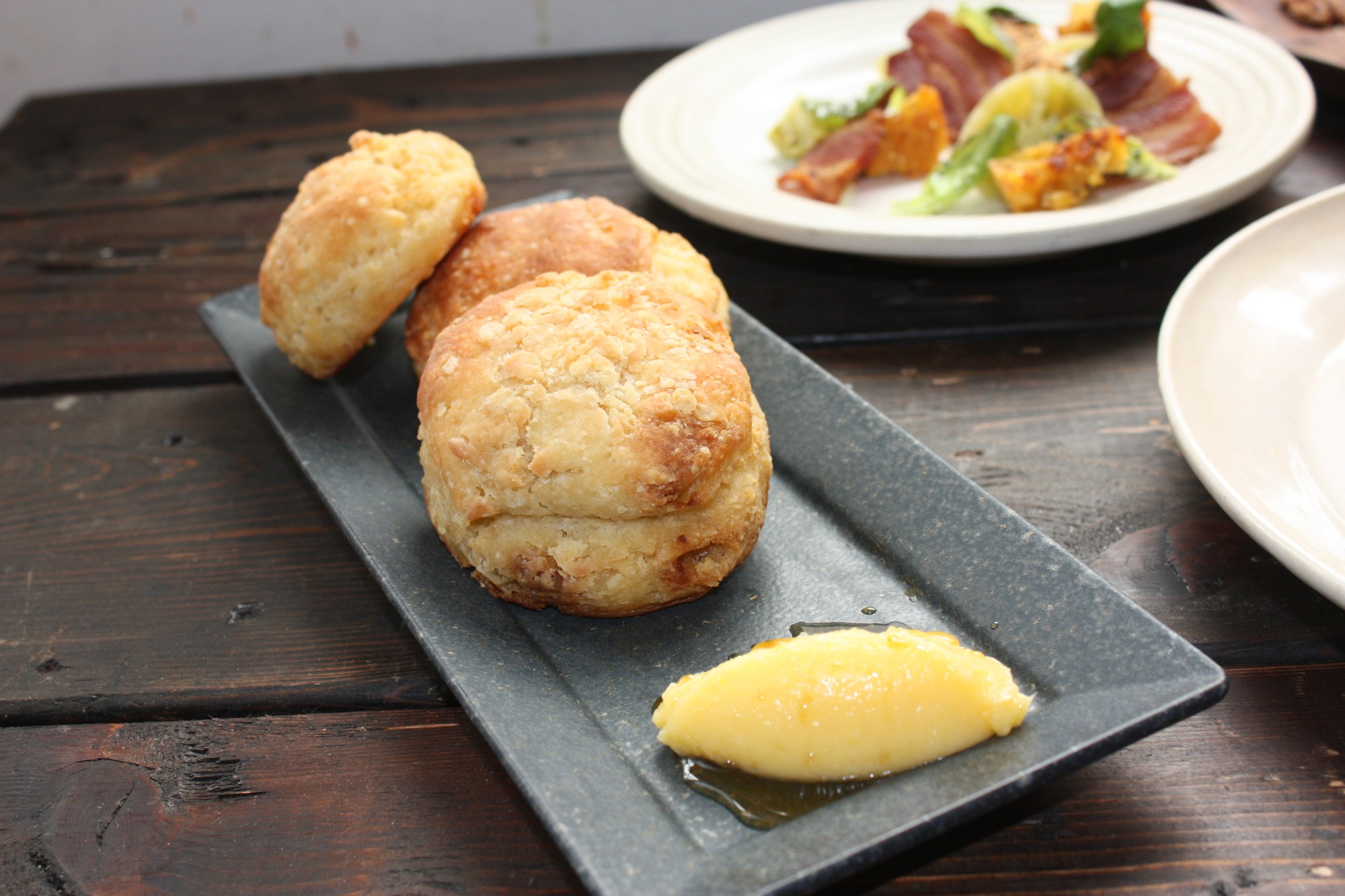 Southern Biscuits
Buttermilk Biscuits Filled with Housemade Pork Sausage and Cheddar Cheese. Served with a Meyer Lemon Red Eye Gravy.